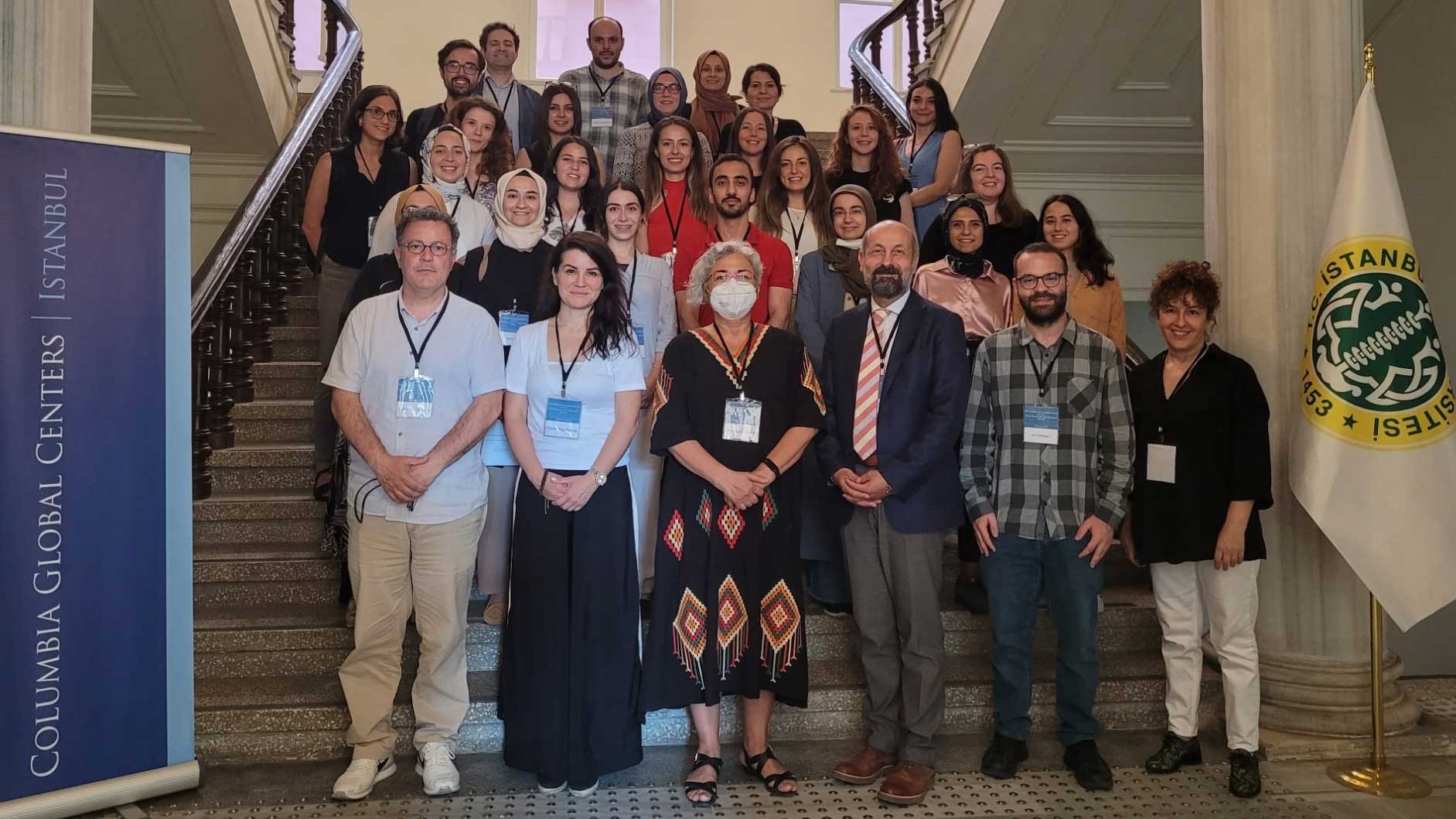 On June 21, a one-day training workshop entitled "Sensitive Topics in Migration and Health Research: A Training Workshop for Early Career Researchers" was held at Istanbul University's Beyazıt campus. The purpose of the workshop was twofold: to increase the capacity of postgraduate or newly graduated young researchers on migration and health research and to establish a communication network between academicians, doctoral students, residency assistants and young experts working on migrant health.
This workshop was organized as part of the project that aims to promote the use of digital health technologies in humanitarian settings, funded by the President's Global Innovation Fund at Columbia University. The project is an initiative of the Center for Sustainable Development at the Earth Institute of Columbia University in collaboration with the School of Social Work, Columbia Global Centers | Istanbul and Amman, Istanbul University, German Jordanian University, and American University of Beirut.
During the workshop, a combination of 23 postgraduate students and early career researchers were trained by a multidisciplinary team of experts. Professor Nurcan Özgür Baklacıoğlu, Istanbul Faculty of Political Science at Istanbul University, began the workshop with a brief introduction on the topic of international migrants. The workshop was followed by Professor Selma Karabey, Istanbul Faculty of Medicine at Istanbul University, who discussed the importance of place, time, study group, and different research methodologies in the field of Migration and Health Studies. Professor Melikşah Ertem, with the Sıhhat Project, lectured on recent studies evaluating health services for migrant populations. 
After the lunch break, the workshop continued with a presentation by Dr. Özge Karadağ, from the Center for Sustainable Development of Columbia University, on the topics of community participation and community empowerment in Migration and Health Studies. Professor E. Nezih Orhon, Anadolu University Faculty of Communication Sciences, ended the training with a lecture on communication with migrants, decision makers and media within the framework of migration research and presented best practices. Finally, Professor Yanis Ben Amor, Executive Director of the Center for Sustainable Development, joined virtually to congratulate the participants and the trainers at the end of the training workshop.
Contributed by Brooke Coskuner, Columbia University Mailman School of Public Health/